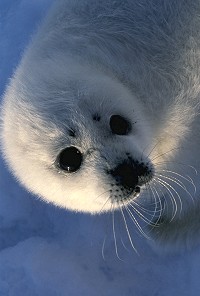 This is the baby Nerpa seal that we were lucky to catch on the camera. Did you know that the Nerpa only lives in Lake Baikal? Lake Baikal is approx. 25,ooo,ooo years old, and has thousands of species, and Lake Baikal is the only place on Earth they can be found! It is incredible here! Our guide on a sailboat tour told us that to fill the Lake, EVERY river in the world would have to flow into it for a whole YEAR! Every shore is different, but they are all so beautiful! Anyone going to Asia should definitely come here! Lake Baikal is truly one of a kind!
This is the quiet little cove that Ellie and I stayed in, and that is the sailboat we
Nature is so unique, isn't it? This Lake is TRULY astonishing! I love it here and don't want to leave, but I have to.
Niki Mouse :)